How to install Mu on a Raspberry Pi
If you're using the Raspberry Pi Foundation's official Raspbian operating system you can use the Recommended Software application to install mu.
Step 1 - Update your Raspberry Pi
Open a terminal by selecting Accessories and Terminal from the menu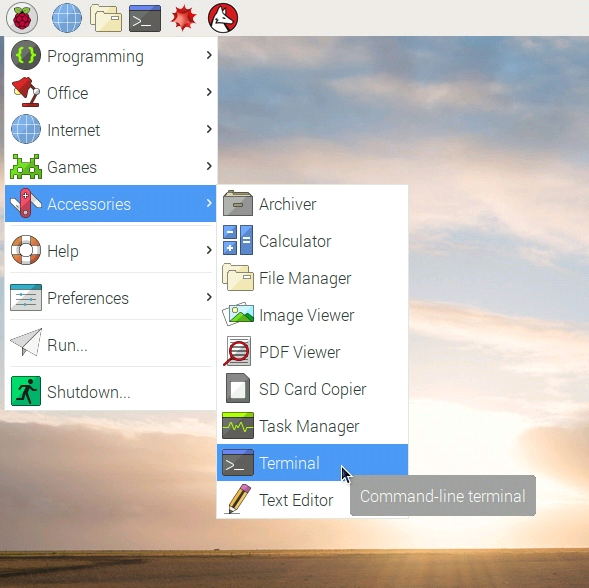 Enter the following commands to update Raspbian
sudo 

apt-get update


sudo 

apt-get dist-upgrade

Step 2 - Install Mu
Open the Recommended Software application from the Preferences menu.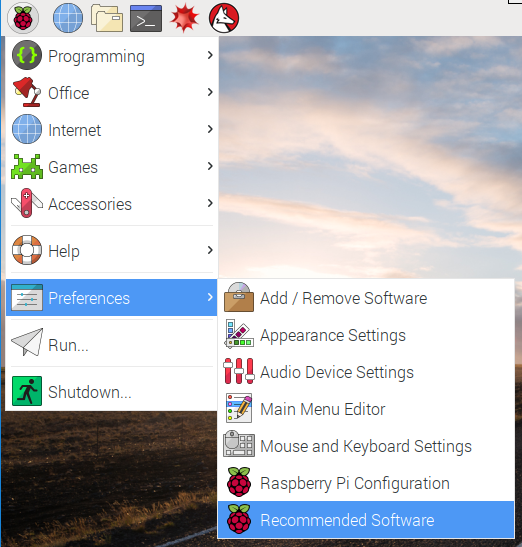 Select Mu from the list of applications to install.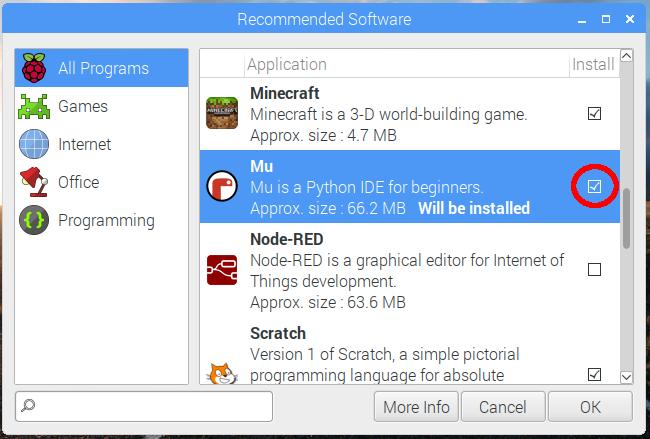 Click OK to start the installation process.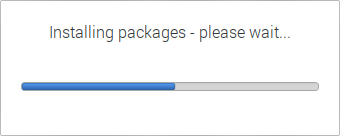 Step 3 - Start Mu
Open Mu by selecting it from the Programming menu.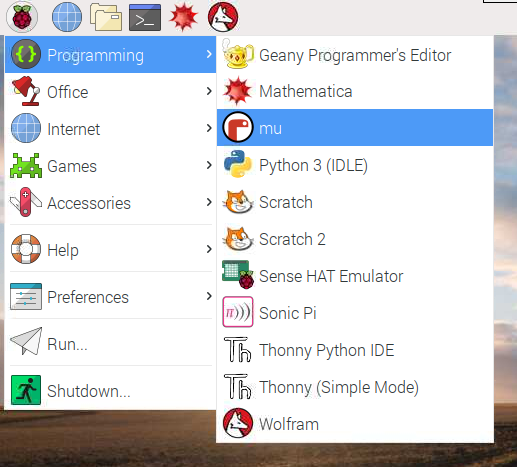 Install from the command line